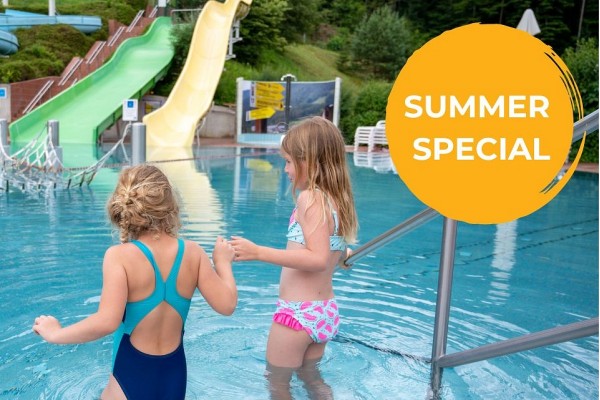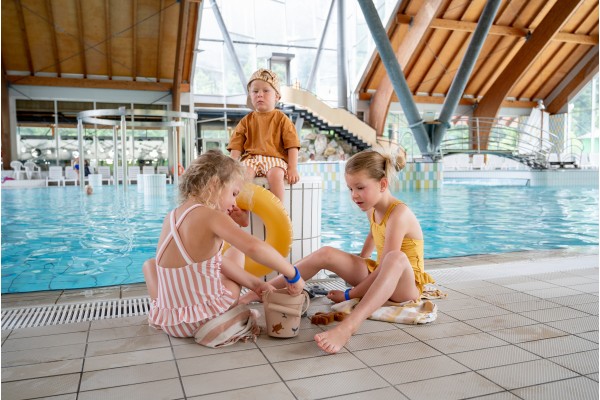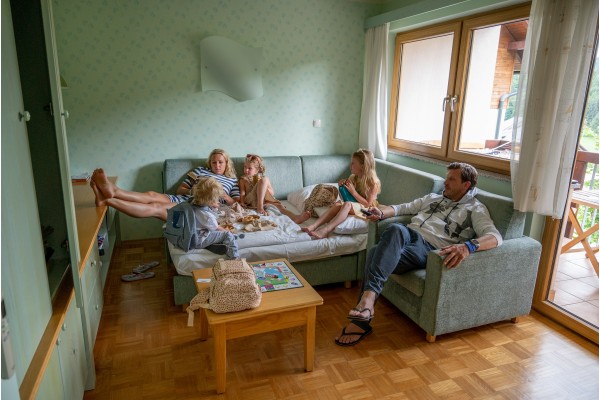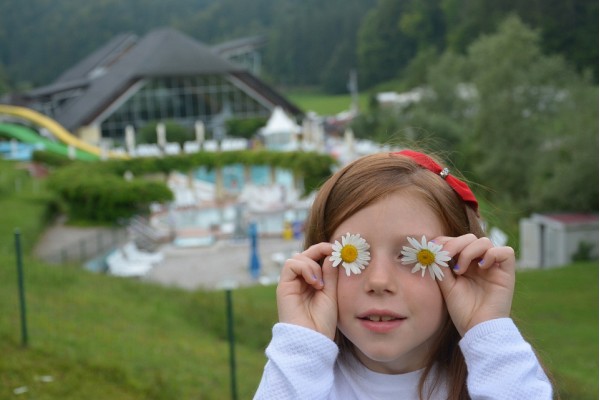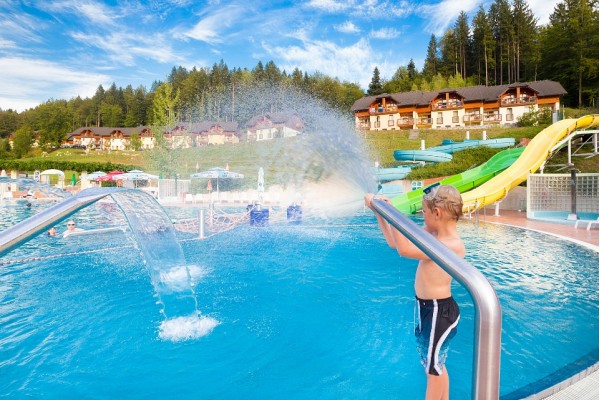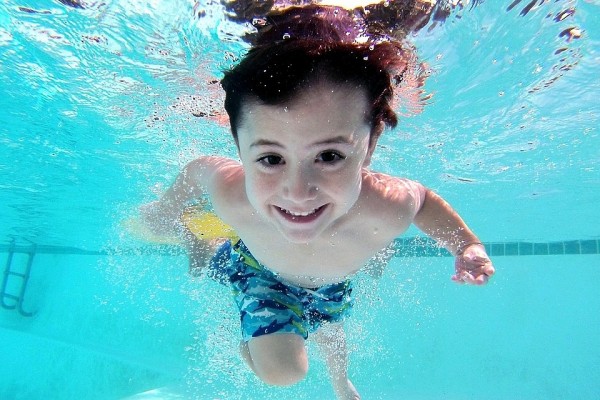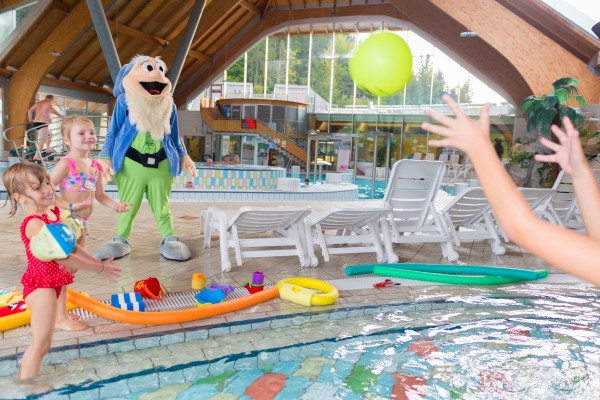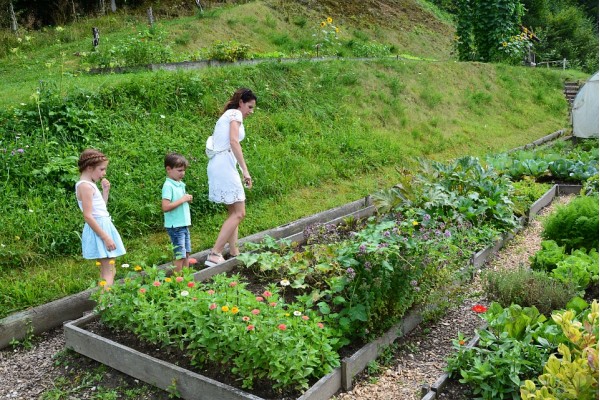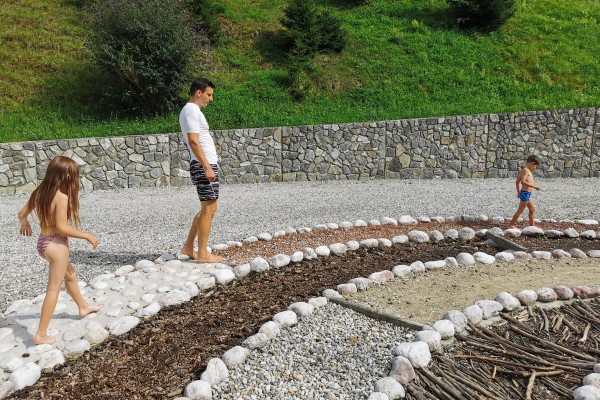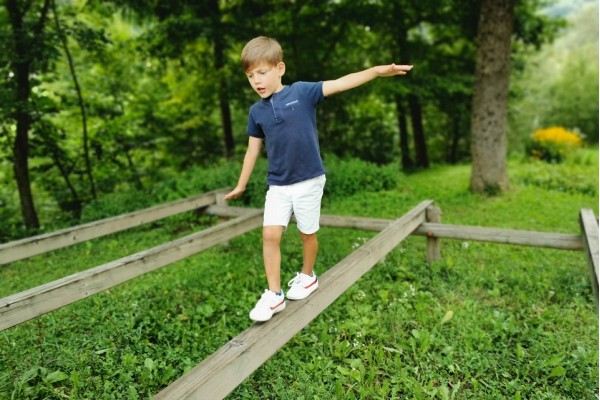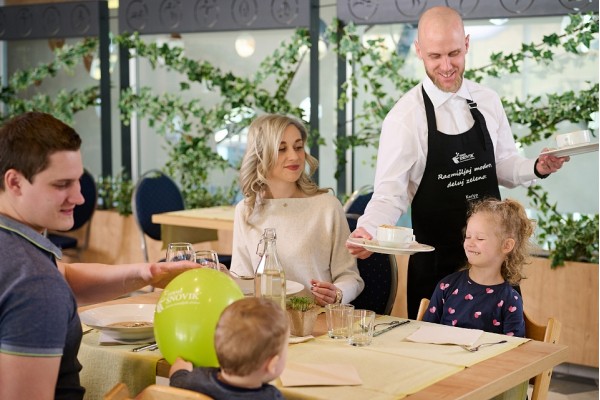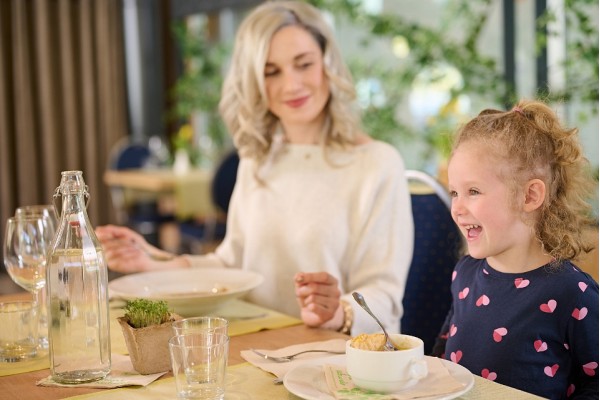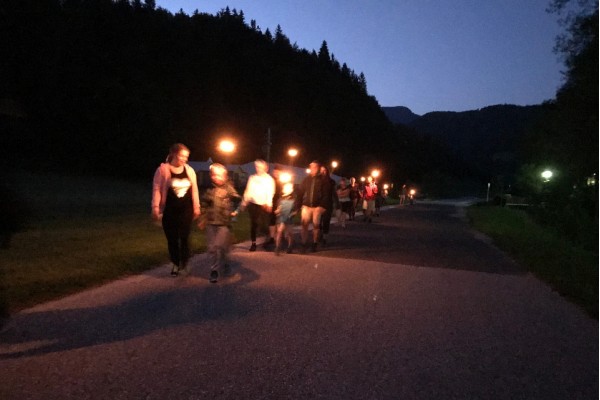 Family package
TOP family experiences in beautiful nature with a rich daily animation program. A place where everyone will find some special delights. The youngest child up to 11.99 years stays for free.
BOOK NOW
The offer of Terme Snovik is attractive in any season. For families especially! For kids and parents there's something interesting to do. The beautiful nature, special in every season, invites you to visit it. Herb and vegetable garden, and the orchard are inviting. Believe us, even if you are from the country, the richness of all three gardens will surprise you. A walk to a nearby farm will be a real experience, as well as creative workshops, so that the young brains get a little "scratched" and the parents "shrink" in the meantime. Together you will be able to go on a torchlight hike in the evening, and during the day to the nearby Arboretum or by cable car to Velika planina.
Anyone who loves water and water experiences, well, this one will especially relax and have fun. The healing thermal water is a body balm. The Kneipp philosophy that we cultivate at Terme Snovik will surely captivate you, but for those who are less philosophical, the pleasures are on slides, in massage pools and by massage nozzles.
At Terme Snovik you will spend your holiday relaxed, calm, in a healthy and safe environment. You will not be bored!
SPECIAL SUMMER OFFER: receive a € 10.00 voucher for every adult person per night.
You will receive € 10.00 per adult person for each night when booking a minimum of two nights in our eco world of thermal delights. A weekly summer vacation (6 nights) in the spa now brings you as much as € 60 lower price per person.The value discount is valid only for marked packages (thermal package, family package, Time for us package, active package and Kneipp package), you can use it for reservations in the period from 1 July till 4 September 2022. The discount does not apply to children , for which the benefits for children we offer are taken into account.
Family package from € 77.00 / person / night includes:
Half board in a room, studio or apartment

2 x daily entry to indoor and outdoor thermal pools (outdoor pools are open from mid-June to mid-September)

2 x animation activity from various animation program during your stay: tresure hunt, open-air cinema, mini disco, a visit of a dwarf Snoviček, a visit on a nearby farm and domestic animals, creative workshops, water games with animator

Family Handbook to discover the wonders of nature (»50 things you need to do before you are 11 and ¾ years old«)

Dwarf's Snoviček Coloring book for kids

Night hike with torches to the thermal water spring

Use of outdoor gym and trim track

Daily Kneipp watery body wraps

Guided group water exercise

Night swimming on Wednesdays, Fridays and Saturdays

Slovenian dinner with traditional local tastes on Saturdays

Drinking healing thermal water

Fruit corner (every day at the specific hour)

Parking spot

Wi-Fi

VAT
Additional supplements: family discovering of Kamnik, discounts for tickets for the Arboretum and the cable car to Velika planina
1 (youngest) CHILD UNTIL 11.99 YEARS AGE FREE! Only children up to 3.99 can stay in a double room without a bed!
Minimum number of nights: 2 nights
SUPPLEMENTS: * Lunch or dinner: €14 (children 0 - 3.99 years free, children 4 - 11.99 years 50% discount) * Room or studio - one person in accommodation: €30 / night * Room or studio: 1 adult + 1 child up to 3.99 years: Adult surcharge €30 / night, child has free of charge * 2 persons in apartment A4 (2 + 2): €20 / apartment / night * Room with balcony: €10 / room / night * Baby cot: €15 / night * Extra bed in apartment: €25 / night (for children up to 9.99 years) * Pet: €12 / night * Sauna: €7,5 - 9 / entrance * Bathrobe: €7 / person / rental time * Bath towel: €5 / towel / rental time
DISCOUNTS (at the price per person): Room or studio: Child 0 - 3.99 years: 100 % (without own bed) * Apartment A4 and A5: Child 0 - 3.99 years as the only child in the apartment = 50 % * Apartment A4 and A5: Child 0 - 3.99 years as the 2nd or 3rd child in the apartment = 100 % * Apartment A4 and A5: Child 4 - 11.99 years = 50 % * Discount for bed and breakfast (deduction for dinner) = €5 / adult
Tourist tax: Adults: €2.50 / night, children 7 - 17.99 years: € 1.25 / night. Registration fee: €2.00 / once, children up to 6.99 years do not pay the registration fee. Other information: Towels are changed every 3 days * Bed linen is changed every 7 days * Entrance to the pools is possible until the capacity is full, in accordance with National institute for public health measures to prevent the spread of Covid-19!
CANCELLATION POLICY: For cancellations 7 days or less before arrival we charge 100 % of the reservation value!
CHECK IN: season A and B: 14:00, season C: 15:00; CHECK OUT: season A in B: 10:00, season C: 10:00.
Season A: 04.01. – 18.02., 07.03. – 15.04., 19.04. – 26.04., 02.11. – 23.12.
Season B: 16.04. – 18.04., 03.05. – 24.06., 05.09. – 22.10.
Season C: 01.01. – 03.01., 19.02. – 06.03., 27.04. – 02.05., 25.06. – 04.09., 23.10. – 01.11., 24.12. – 02.01.
Package is valid from 1.1.2022.
Our sales team will prepare an offer for your unforgettable stay in the embrace of the forests of the Tuhinj Valley. Submit an inquiry today.

Further information:
+386 1 83 44 100, 080 81 23
Darilni boni Term Snovik so na voljo tudi na Petrolovih prodajnih mestih.