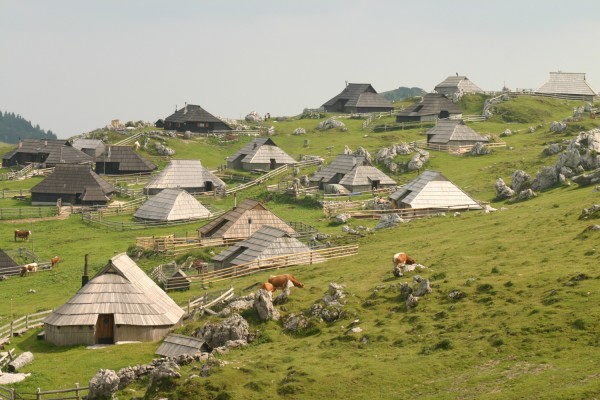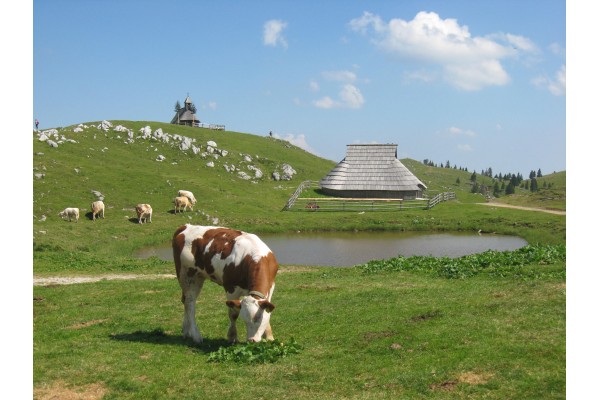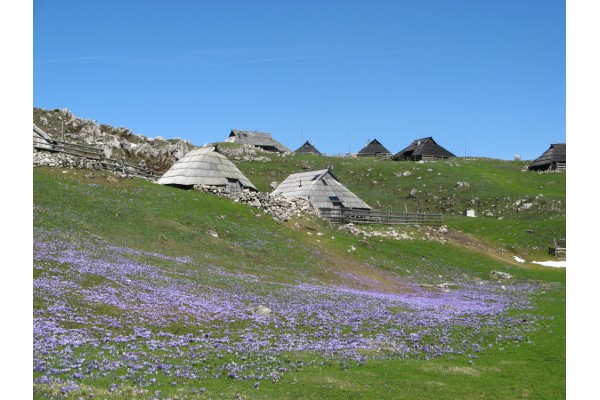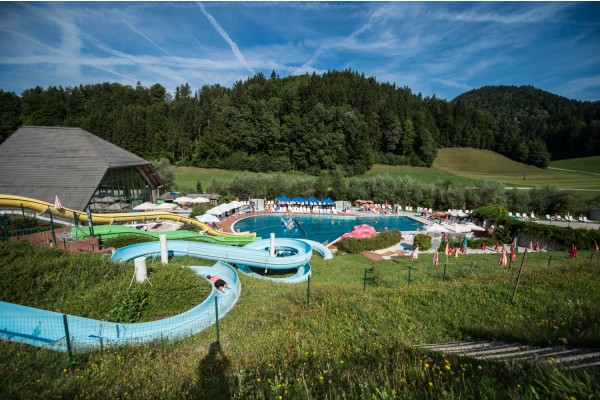 Terme Snovik under Velika Planina
While enjoying your thermal holidays in the heart of Slovenia we also recommend a hike to Velika planina - one of the largest shepherds' settlement in Europe. Unforgettable experience indeed.
BOOK NOW
Terme Snovik are located in the Tuhinj valley, below the hills. Velika planina is the most striking, interesting, attractive, green and gray, overgrown with forest. At the top is a real grazing mountain, where the fields flourish, where you are greeted by curious cows and friendly shepherds. With them, you can enjoy milk, cottage cheese, corn and buckwheat mash, as well as something burning for the throat. Check more on www.velikaplanina.si.
We recommend a hike on it, for which we rent Nordic walking poles for free in the spa, and the real pleasure is riding a bike, preferably an electric one. You can also rent these in our spa. Riding with an adrenaline but safe gondola is a real pleasure, which is already included in the price of the package.
With all the healthy joys of Terme Snovik, the experience of Velika planina will be something special.
In Terme Snovik you will spend your holiday relaxed, calm, in a healthy and safe environment. You will not be bored! We have everything you are looking for at the moment!
The package from € 47 / person / day includes:
overnight stay with breakfast or apartment rental

1 x return gondola ride to Velika planina

2 x daily entries to indoor and outdoor pools (outdoor pools are open from mid-June to mid-September)

Drinking thermal water

Night swimming on Wednesdays, Fridays and on Saturdays

Guided water gym

Rental of Nordic walking poles

Use of outdoor gym and trim tracks

Rich animation program

Wi-Fi

Parking space

VAT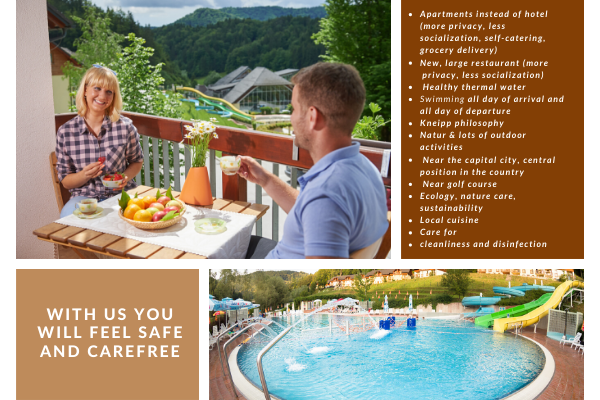 SUPPLEMENTS: Breakfast: 10 Eur * Lunch or dinner: 12 Eur on reservation, 14 Eur during the stay * Room or studio - one person in the accommodation: 30 Eur / night * room or studio: 1 adult + 1 child under 3, 99 years: adult pays 30 Eur / night, child is free * 2 persons in apartment A4 (2 + 2): 20 Eur / apartment / night * room with balcony: 10 Eur / room / night * baby cot: 15 Eur / night * extra bed in the apartment: 25 Eur / night (for children under 9,99 years) * pet: 12 Eur / night * sauna: 7 - 9 Eur / entrance fee * bathrobe: 7 Eur / person / period of rent * bath towel: 5 Eur / towel / period of rent
DISCOUNTS (at price per person): Room or Studio: Child 0 - 3,99 years: 100% (without own bed) * Holiday apartment A4 and A5: Child 0 - 3,99 years as the only child in the apartment = 50% * Holiday apartment A4 and A5: Child 0 - 3,99 years as the 2nd or 3rd child in the apartment = 100% * Holiday apartment A4 and A5: Child 4 - 11,99 years = 50% * Reduction for bed and breakfast (deduction for dinner) = 5 Eur / adult
Tourist tax: Adults: 2,50 Eur / night, children 7 - 17,99 years: 1.25 Eur / night. Registration fee: 2,00 Eur / one time, children under 6,99 years do not pay registration fee. Other information: Towels are changed every 3 days * Bed linen is changed every 7 days * Entry to the pools is possible until capacity is full, in accordance with NIJZ measures!
CANCELLATION CONDITIONS: For cancellations 7 days or less before arrival we charge 100% of the reservation value!
Information and reservations: + 386 (0)1 83 44 100, booking@terme-snovik.si.