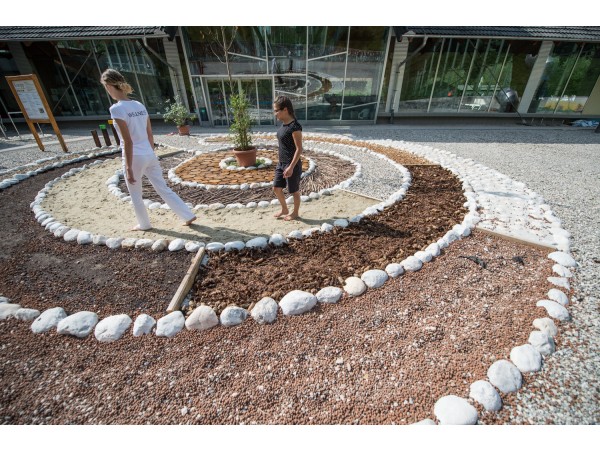 Barefoot paths 
Take an invigorating walk along the barefoot path. The paths were inspired by the philosophy of 19th century therapist Sebastian Kneipp.
Explore our barefoot paths covered with various kinds of pebbles, stones, humus, tree branches, tree chips and sand. You will experience various sensations and textures, give your feet a massage and improve circulation.
SPIRAL BAREFOOT PATH
Location: near the pool complex

SHORT BAREFOOT PATH
Location: the apartment village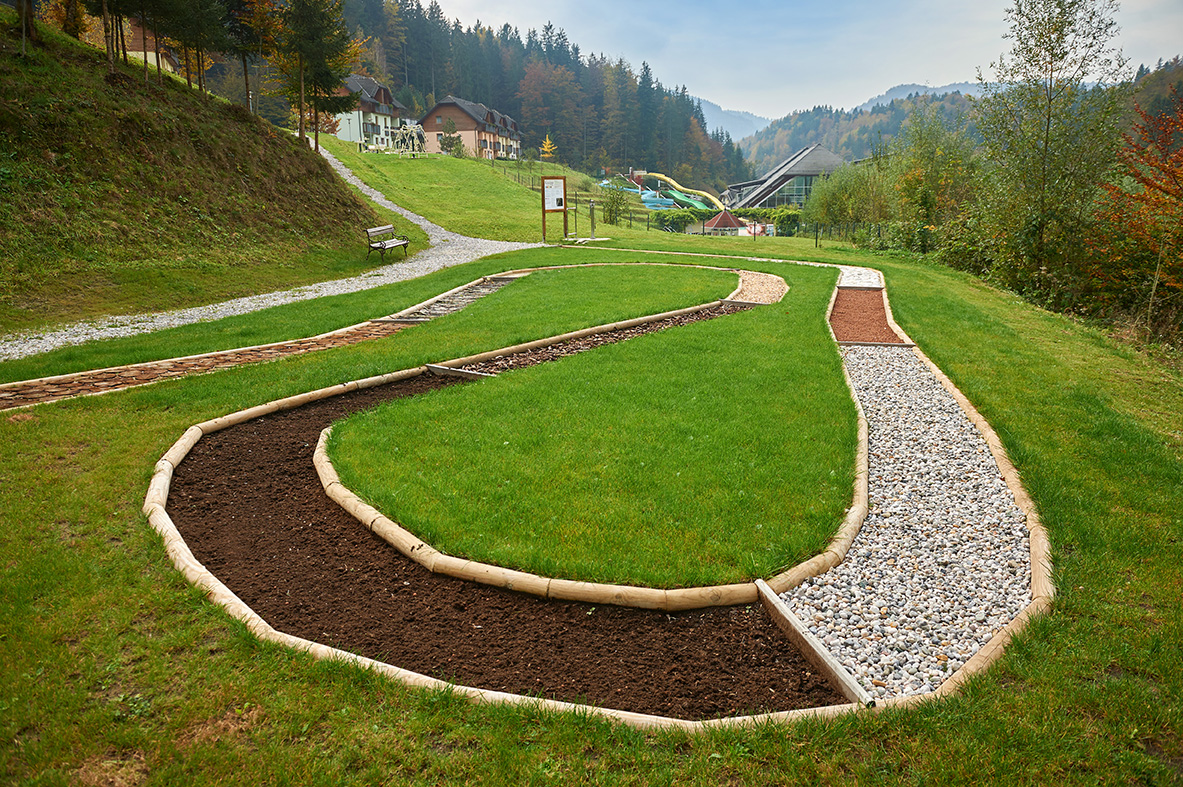 LONG BAREFOOT PATH
The 3,2 km long barefoot path is equiped with 12 exercise elements. The path leads on pasture, sand, through forest and other natural materials. On the way, you can make other Kneipp therapies, like hand bath or stork walk in the stream as well.