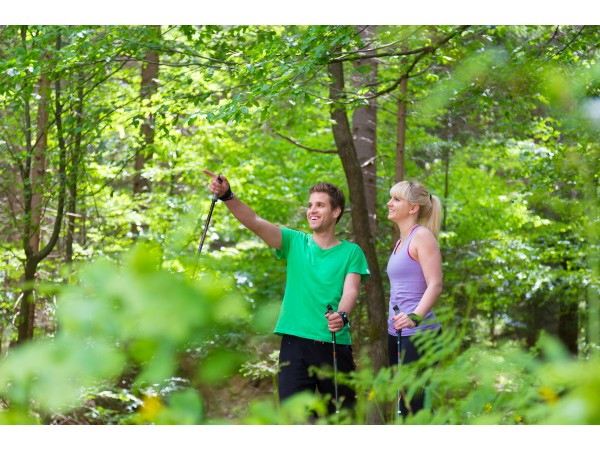 Walking & hiking
There are a number of options, from the easiest paths, suitable for children, families, as well as for visitors who wish to see the beautiful surroundings without too much effort, to the serious mountain trails that require experience and suitable equipment.
With so many trails, it can be difficult to know which hikes are suited for you, so we picked three of our favorites.
Stari grad
Take a short hiking trip to Stari grad from the very centre of the Kamnik town. It will take around 35 minutes on a well-maintained hiking trail to reach the top of the hill. It's a 35-minute trail that teaches about wildlife and nature, and ends with amazing views over the Alps and Kamnik.
Sveti Primož nad Kamnikom
The hike starts at the village of Stahovica, across the way from the Calcit industrial building. It takes approximately one hour to reach the top. From the top of Sveti Primož you can continue to the well-known Velika Planina mountain plateau.
Kamniško sedlo
At 1,864 m, Kamniško sedlo is one of moderate half-day hikes that ends on a lovely terrace of a mountain hut. The hike is about 3 hours long (one way) and starts at the Dom in Kamniška Bistrica mountain hut, in the glacier valley of Kamniška Bistrica.
Do not hesitate to contact us at reception in case you need personalised advice for your hiking tours.