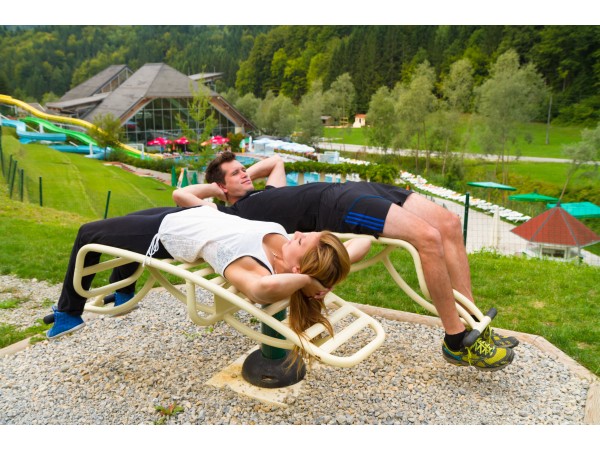 Outdoor gym 
The outdoor gym is a great way to be more active with friends, partner or family. Outside workout can boosts your vitamin D levels, improves your mood and your wellbeing.
Outside gym is located in front of the apartment complex. The various machines target the lower body, upper body and core. All of the equipment is designed so that the user is only lifting their own body weight. It is suitable for varying fitness levels.
A word of warning however, if you are unsure of whether to use a machine, or how to use it properly, always seek advice before embarking on your workout.