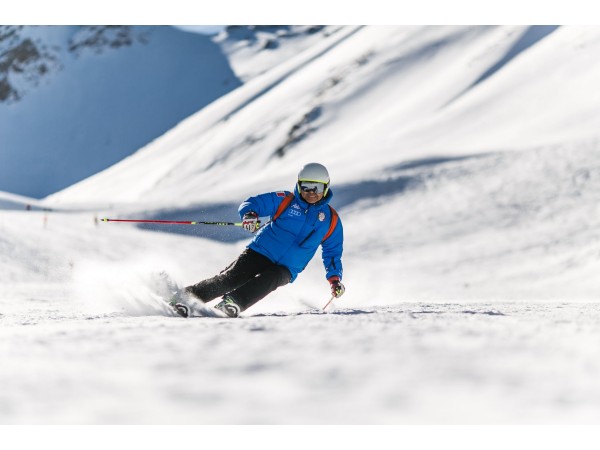 Winter sports
Visit us during the winter, and you'll get to enjoy the snowy wonderland. In addition to excellent ski runs at Krvavec, many other winter activities await you.
Skiing & snowboarding
Krvavec
Just 25 km away, Krvavec ski resorts offers around 30 km of slopes, stretching at an altitude from 1450 m to 1971 m . There is also a ski school, rental and servicing of ski equipment, snow park, night sledding and a course for beginners. The ski runs are varied and ideal for both recreational and professional skiers.
For our guests we provide special prices for SKI tickets in Winter Season 2021/2022.

Velika Planina
Velika Planina is a good choice for family skiing, less demanding skiers and beginners, not just because of its mostly gentle slopes but also because of the low-price tickets and no crowds. In addition to skiing, you can have fun sledding or enjoy snowshoeing.
Apart from skiing pleasures, you can enjoy sledding, ice skating or snowshoewalking. You can also put on your winter hiking boots and go for a hike on untouched snow.